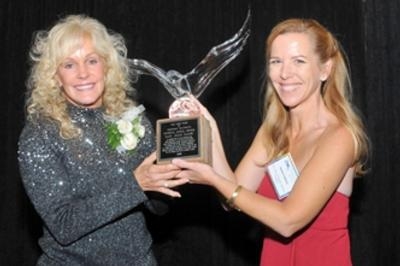 Aero News Network reported on February 1, 2013 the official partnership of Julie Clark and Juice Plus.  Julie Clark is a celebrity aerobatic pilot who has been using Juice Plus for over 14 years.  The company says that Clark really embodies the Juice Plus+ brand and Live Life to the Plus+.  Julie Clark believes in the importance of a healthy lifestyle and exercising.
Juice Plus bridges the gap between what we eat and what we should be eating.  It is made from 26 different varieties of fruits and vegetables which helps maintain a healthy immune system and cardiovascular wellness, among the other health benefits.
In November, Captain Julie Clark was presented the Aero Club of Northern California Chrystal Eagle Award at San Carlos Airport.  This award is presented annually to individual whose accomplishments have significantly contributed to the advancement of aviation or space technology. Clark now shares this prestigious honor with luminaries such as General James "Jimmy" Doolittle (the first year recipient in 1983), Brigadier General Chuck Yeager, Wayne Handley, Eileen Collins, and "Bud" Anderson (2011 recipient), to name a few.
To know more about Julie Clark, visit this link www.julieclarkairshows.com


——
Resource:  Aero News Network